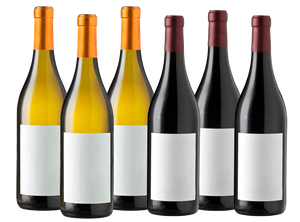 Six Bottles of Mixed Wine (3 Red Wine / 3 White Wine)
Regular price $60.00 Sale
Enjoy Six bottles of varying types of Red and White Wine from different regions - Domestic and International!
We will randomly choose Six great tasting Wines (3 Red Wines / 3 White Wines) that you are sure to enjoy! Just $10 per bottle!
This is your chance to enjoy great wine without breaking the bank!
We believe in supporting those in our Community that are in need so if you choose you can add a $10 donation to your order that will benefit the Palatine Township Needy Family Fund.
Choose from the following options:
CurbSide Pick-up: $60
Local Delivery: $65
CurbSide Pick-up With A $10 Donation To The Palatine Township Needy Family Fund: $70
Delivery With A $10 Donation To The Palatine Township Needy Family Fund: $75